Staffing & Recruiting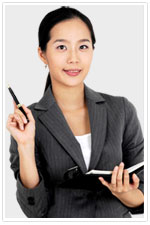 On our registration site…
you'll find over 48,000 individuals fluent in Japanese.
With registered staff in 160 countries around the world, we can support the needs of businesses looking to hire bilingual or Japanese fluent staff.
As a specialized Japanese language staffing agency with years of experience, b-cause has the answers to your staffing problems!
Feel free to contact us with any questions regarding recruitment or staffing services. We're here to listen.
Call or email our staff for detailed pricing information regarding our services.
Contact us with questions or for consultation today!
TEL: 81-3-5733-4265 
FAX: 81-3-3433-3320
E-mail: jinzai@b-cause.co.jp
List of Services

Global staffing and recruitment
We introduce talent (in Japan or around the world) to work officially at your company. First, we screen the prospective worker, and recommend only those who can absolutely satisfy your company's needs.
Our support helps save your hiring manager time and allows them to concentrate on the interview process.

Global recruiting support
B-cause has fluent Japanese speakers registered in over 160 countries worldwide. We'll mobilize the right personnel for your next company briefing -- let us make sure that you have the right employees for you. B-cause will also do all the work contacting the ideal person you've selected, arranging paperwork, and creating a schedule for them.

New graduate recruiting
We will recommend talented new graduates (students who will graduate in one to two years from major Japanese universities and universities worldwide). B-cause speaks with students beforehand and conducts a thorough screening process so that we can recommend students with business acumen and potential, allowing your company to quickly secure talented individuals before the competition does and develop your business future.

Staffing placement in any field
Once we thoroughly understand your needs, we dispatch staff with the business skills and language ability (native English or other language speaker with Japanese fluency) ideal for your company. We also scout out several other potential candidates so that we have someone that can satisfy you.

Staffing support at your Japanese base
We support your recruiting activities at your Japanese base (headquarters, branches, etc.). B-cause will constantly support both you and the prospective staff until you are sure that you want to employ the person we recommend based on language ability and business experience. We will also provide point for point reports and consultation to facilitate smooth communication between both sides.

Recruiting support around the world
We introduce you to staff wherever your headquarters or base may be. We'll use our global network to find talent with thorough knowledge of the local conditions that you need for your global strategy. We will arrange all the selection and interview processes as well. Trust b-cause for information on current conditions in countries worldwide.